Note di Fuoco –
NDF
is a multisensory trip without the same!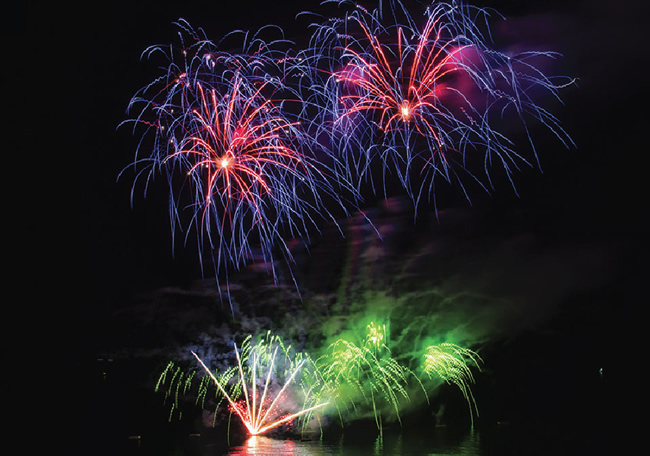 The Events
NDF, Pyrotechnic Art Festival is the Mezzogiorno's excellence event, strong in the national tourist attraction and not only, allowing the spectator to embark on an unequal multisensory journey. The largest Italian pyrotechnic masters converge in the beautiful location of Belvedere Marittimo (CS) to give light to the colors. Spectacular pyromusical performances, which, with the help of a central plant, allow you to enjoy the sync fires and music from every point of the seafront, location of the event. The shows do not stop at the fires: there will be projections on palaces, guided tours, panoramic wheel, planetarium, street artists, concerts, fashion shows and sports competitions. Five days of magic in which the craftsmanship of fire made in ltaly blends with the latest technologies. The remote control of the fires guarantees the safety of both workmen and users. The spectacular fires, positioned on floating European-certified floating rafts, 400 meters away from the fruiting area, provide an overall view of over 200 meters of amplitude visible from many neighboring countries as well. A succession of exciting multilevel shows, NDF's right to the dream of the dream weeks.
For more information about the event visit the site notedifuoco.it.